Music Instruction
Dave's Accordion provides instruction for both adults and childern in accordion, beginners piano, music theory, violin, mandolin, bass, and guitar. Tuition rates are as follows:
---

1/2 hr.
$40

---

3/4 hr.
$50

---

1 hr.
$60*

---

*Advance Classes $70 per hour.
Canoga Park Hours
By appointment only
Phone: 818-998-5688
Los Angeles Hours
Tues - Thurs
12
-
8
Saturday
9
-
5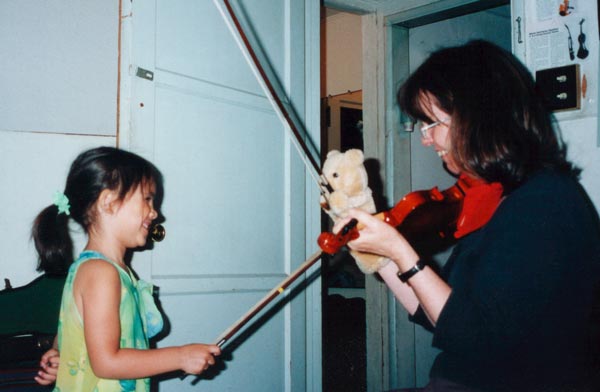 Policies
Monthly tuition for lessons is due and payable the first of each month in advance. Payment is late after the tenth day of the month and is subject to a late charge. Payment is by CASH or CHECK only.
Returned check charge is $15.
Payment for books or sheet music is due when issued.
Adult Students: Ask about custom scheduling options, e.g., bimonthly lessons, or 4-class rotating schedule.
Group lessons and workshops are offered occasionally for selected instruments.
Absences or cancelled lessons may be made up if the teacher was notified 24 hours before the lesson. It is the student's responsibility to reschedule the lesson with the teacher. THERE ARE NO REFUNDS, DEDUCTIONS OR CREDITS FOR LESSONS CANCELLED BY THE STUDENT.
Holidays and Vacations: Music lessons continue during summer and spring vacations. The music school will close for major holidays, July 4, Dec. 25. Schedule make-up lessons to adjust for holidays.